Companies of the Czechoslovak Group holding will participate in the largest defence fair in Central Europe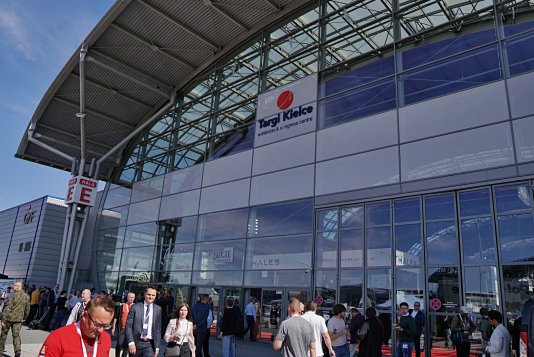 Companies of the Czechoslovak Group holding will participate in the largest defence fair in Central Europe
Every year at the beginning of September, manufacturers of defence and security equipment from all over the world present themselves in the Polish city of Kielce, where the MSPO trade fair is held regularly. The fair ranks among the largest of its kind in the whole of Europe, and no important producer can be absent from it. Companies of the Czechoslovak Group (CSG) holding, and Tatra Trucks have also exhibited at MSPO for many years. During this year's 31st edition, which will take place from 5 to 8 September, in addition to Tatra, there will also be our company, Tatra Defence Vehicle, Retia, Ceska letecka servisni, MSM Group and Excalibur International. The companies will present their products and services in Hall D at joint stand No. 75 and also on outdoor exhibition areas.
We will be presenting the modern Treva-30 recovery and evacuation vehicle to MSPO 2023, which will be on display alongside the Tatra Force 8x8 in the outdoor exhibit. The Treva-30 vehicle is intended for extrication of stuck equipment and other objects, handling them, moving damaged equipment, evacuation and rescue work, crane work, engineering terrain modification and removal of obstacles for the needs of extrication and rescue. It is built on a Tatra Force 8x8 chassis, powered by an air-cooled Tatra V12 engine, and can be used in the armed forces and in civil defence, by rescuers, firefighters and special services.
Another exhibit that will be the main attraction of the stand of the CSG holding companies in hall D is the MR-2 Viktor light combat vehicle on a Toyota Land Cruiser chassis designed for protection against unmanned aerial vehicles and low-flying air targets. The vehicle is equipped with two powerful 14.5 mm heavy machine guns and a sophisticated targeting system as well as modern communication equipment. In cooperation with the Czech government and other partners, Excalibur Army has already delivered dozens of these anti-drone systems to the Ukrainian armed forces as part of the aid programs for Ukraine.
We look forward meeting you in Kielce!