VIPs CHECK OUT EA's PRODUCTS
EXCALIBUR ARMY has recently welcomed Jan Hamáček, Minister of the Interior, and Jaroslav Kubera, President of the Senate, to our headquarters in Šternberk and has also had the pleasure of showing our product to Lubomír Zaorálek, Minister of Culture and former Minister of Foreign Affairs.
Together with the said several other senate, parliament, regional and local politicians and administration officers came along to check out the sitaution in our company and progress we have achieved over the past years of military equipment development.
We welcome every occasion to show our capabilities to both army and civic representatives as we believe it is of strategic importance to the Czech nation to have means for self-defence at hand, on the home soil. One of our latests product has been named PATRIOT for that reason and we can't be more proud that the first unit goes to the Fire Rescue Service of the Czech Republic – the PATRIOT TRITON – a true crossover of military and civilian rescue applications.
A warm thank you belongs to the the local branch of the Czech Chamber of Commerce who has invited the appreciated guests to visit our premises in Šternberk.
Jan Hamáček's visit in October
On Thursday October 31st Jan Hamáček, Minister of the Interior and First Deputy Prime Minister of the Czech Republic, visited the main production plant EXCALIBUR ARMY together with leading representatives of the Olomouc region and Šternberk town. During an hour and half long stay the delegation discussed our company's potential of development and delivery of our technic to Czech armed forces with our managment as well as the procurement agenda o the police and firefighting brigades. He then met the company employees, took a look at our armoured vehicles and took a tour through the company premises. He, among other products, got to know about our progress with 4×4 PATRIOT II vehicle on TATRA chassis which EXCALIBUR ARMY develops for Czech firefighters and which should help them grow their potential to deal with threats of explosions, projectiles or toxic substance exposure.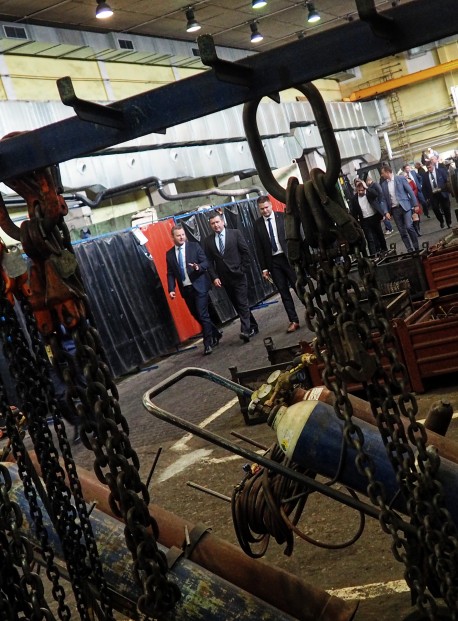 President of the Czech Senate in Sternberk
Jaroslav Kubera, the President of the Senate of the Czech Republic, has visited our factory to learn about EXCALIBUR ARMY and our present and future products and capabilities. Accompanied by senator Alena Šromová he has briefly checked our main workshops and latests military vehicles and took a ride in two of them. He has shown support to our company and apart from being rewarded with answers to his many questions he was given a gift lighter, a token of our support for his ongoing fight in defence of liberty principles.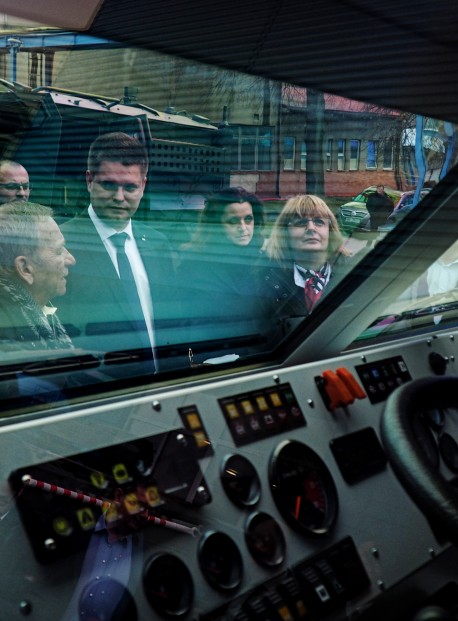 Minister Zaorálek visits Veteran's Day in Ostrava - Ludgerovice
The Minister attended a mass, gave speech by the Veteran's Bench and showed great respect to armed forces of the present and the past. He has honored the rememberance day by staying almost all morning, gave a handshake to every attendee and appreciated our company's pursuit for modern military vehicles such as the PATRIOT II that he has keenly checked out.